JTR: We Build Wheels
JTR IS ONE OF THE ONLY DISTRIBUTORS IN AUSTRALIA TO OFFER FULL WHEEL BUILDING FACILITIES IN-HOUSE
WHEEL BUILDING
Having in-house wheel building facilities means we can completely customise your wheels to your exact colour specification using world-class leading products from Talon, Haan, SM Pro and Excel. Not only is JTR one of Australia's only distributors to offer full wheel building facilities in-house, JTR is one of the only Talon distributors worldwide who carry out all Talon wheel assembly in house, rather than purchasing complete wheels from Talon.
The specialist JTR team is trained in building and assembling new Talon, Haan & SM Pro wheel sets. We also offer a full wheel building service where we can fit new rims to your old original OEM wheels or repair and re-true any kind of motorcycle wheels you may wish us to fix, wheels are our specialty.
If you have any questions or queries about JTR's wheel building services you can contact JTR here.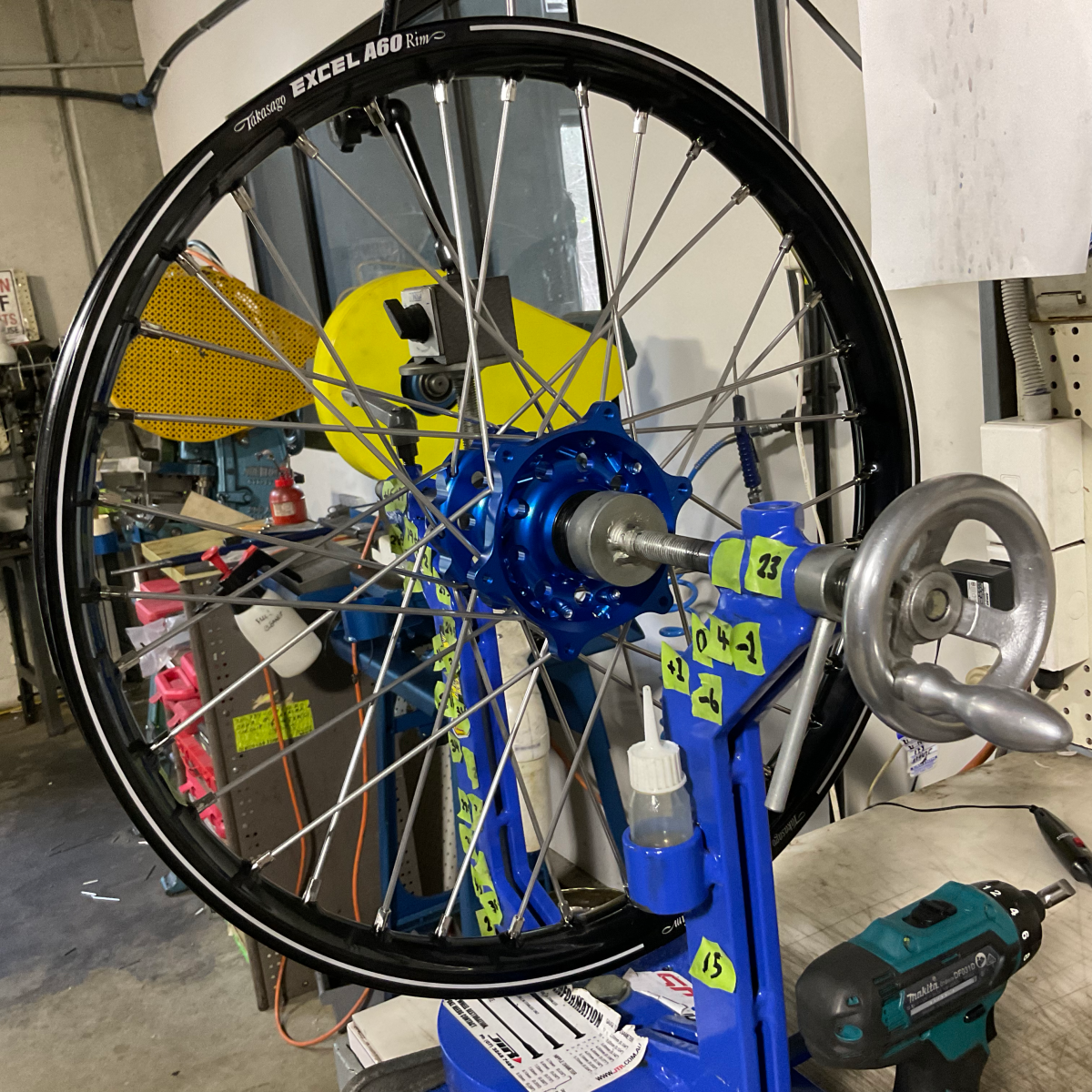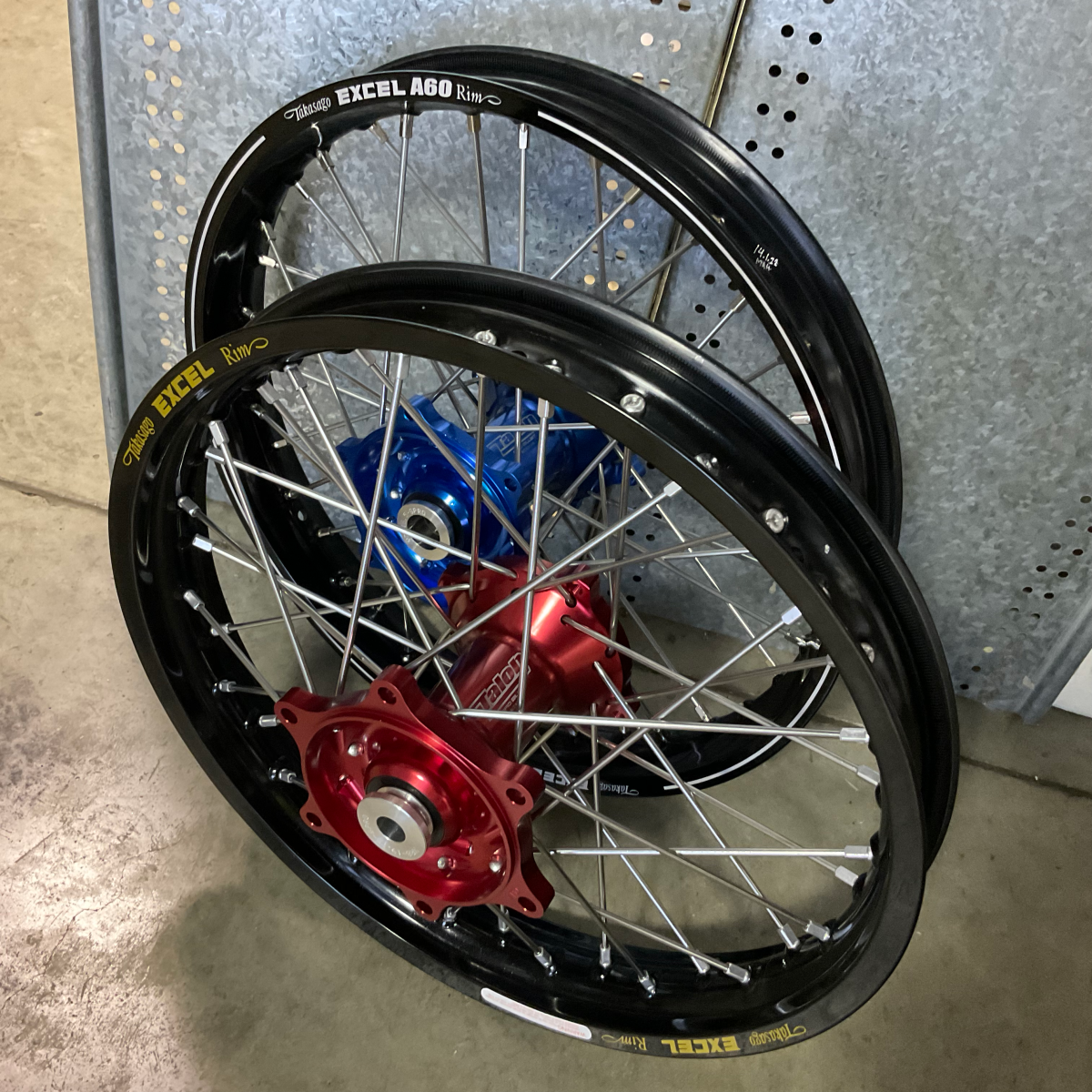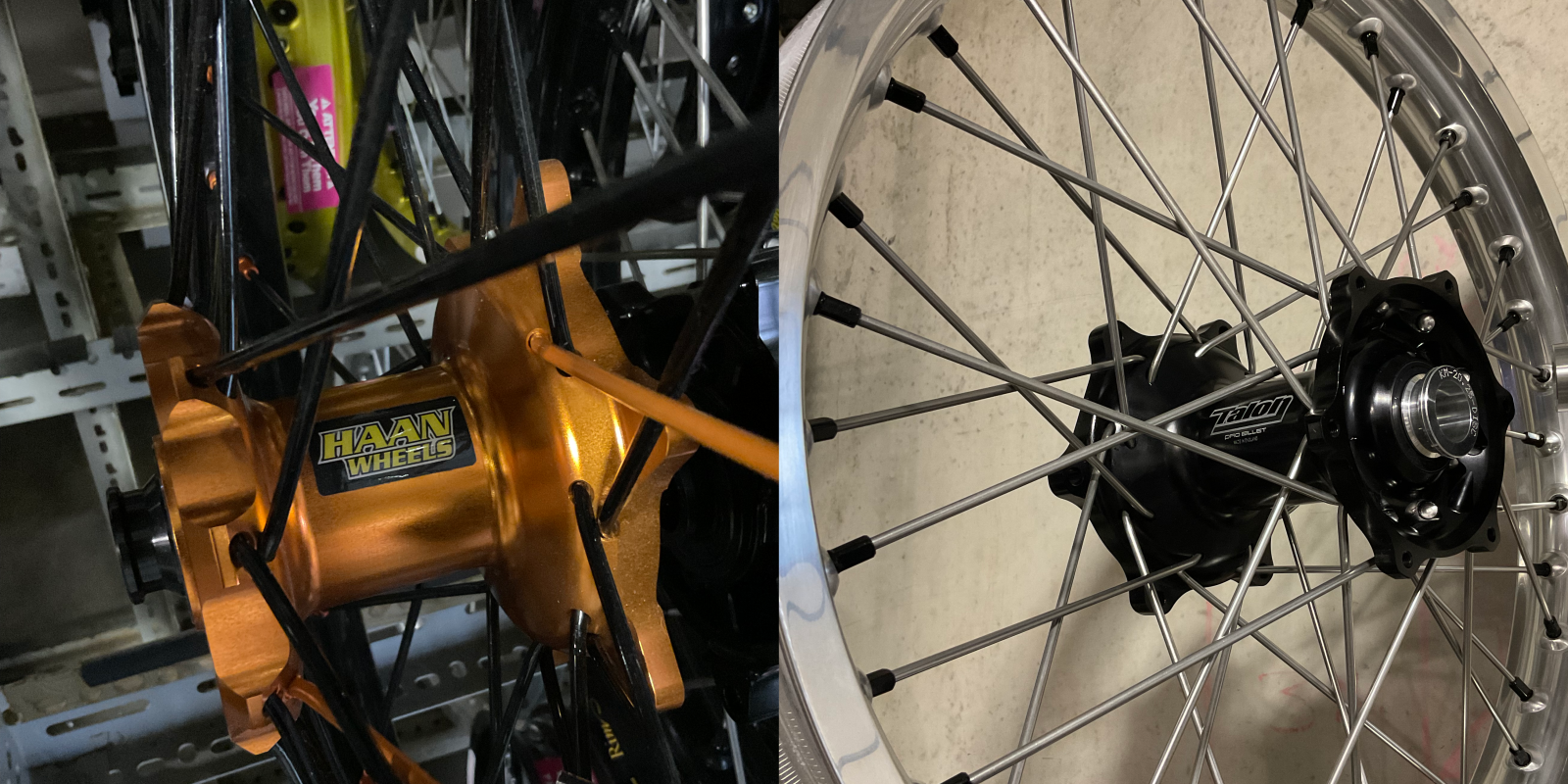 RESPOKING / SPOKE SETS

Along with wheel building, JTR specialise in the custom manufacture of spokes and spoke sets, producing the world renowned Bulldog Spoke, under license. JTR can manufacture spoke sets to any of your motorcycle wheel requirements, in stainless steel, zinc plated galvanized steel butted or straight spokes. With more than 500,000 spokes in stock and over 10 years of respoking history, JTR can produce spokes to your requirement. Best of all, if we haven't made your spoke before, provide us with a sample and we can custom make them.

TRUEING

Been racing motocross and your wheels gone out of round? Come see us and we can complete a wheel trueing service for you. We can retension your wheels and bring them back to original trueness, where possible, so that you're not racing unsafe egg shape wheels.

NEW WHEELS

JTR supplies new and custom Talon wheels for applications such as Motocross, Supercross, Super Moto, Flat Track, Desert Racing and Enduro. Comprising Talon hubs, Haan hubs or SM Pro hubs, SM Pro rims or Excel rims, and Bulldog Spokes, JTR can produce the ultimate wheel for any application. With a small turnaround time on new wheel orders, JTR and Talon is the only choice for new wheels. Every Talon wheel is trued and tensioned to extreme tolerances.