RHK Chains
Author: Rhi JTR Date Posted:2 April 2020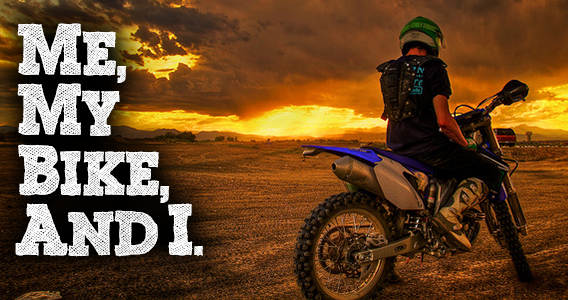 Isolating with your bike? Looking for modifications you can do to your ride before your freedom returns? Stay with us for the next few weeks where we'll be showing you a number of branded, high-quality products that you can fit at home, which will make a different to your bike, your style and your riding experience.

RHK Chains
RHK offer a choice of chains and sizes depending on your ride. Made in Japan, these chains are the newest player in the market and the perfect choice for those wanting looking for light, high performance racing.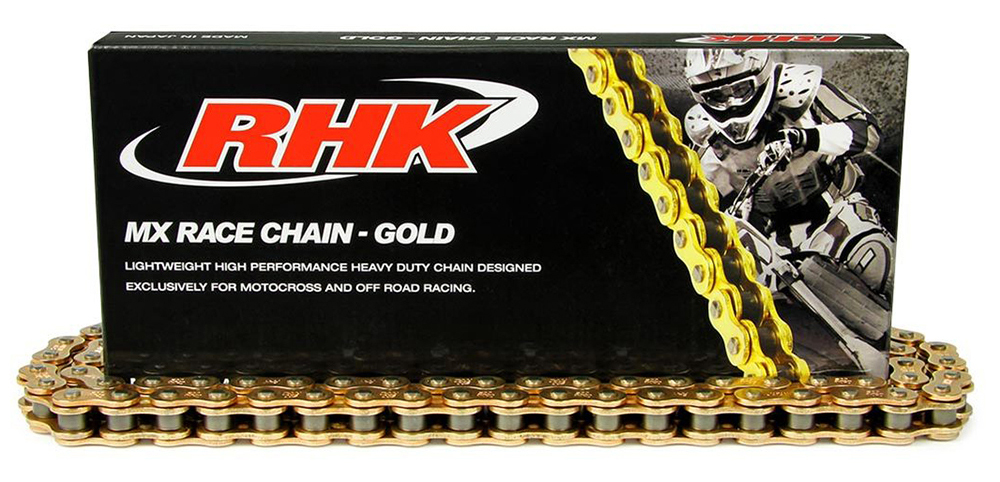 Lightweight high-performance chain exclusively designed for motocross and off-road racing.
No sealing rings reduce friction / drag - increase performance.
Up to half pound lighter than sealed ring chains - ideal for racing use.
Solid roller construction with shot peened heavy duty side plates.
Pre-stretched components for better performance and few adjustments.
Tensile strength of 6,600 lbs.
Recommended for 2 & 4 stroke race bikes up to 450cc and 70hp.
Available in 415 | 420 | 428 | 520
Heavy duty O-ring chain designed for Off Road, ATV, Enduro & MX racing use.
Shot peened and heat treated alloy steel side plates.
Solid bushings and rollers increase the chain life and ensure high performance.
High quality O-ring seals extend chain life by retaining grease inside the chain joint.
Pre-stretched to enhance performance of the chain.
Tensile strength of 8,000 lbs.
Available in 520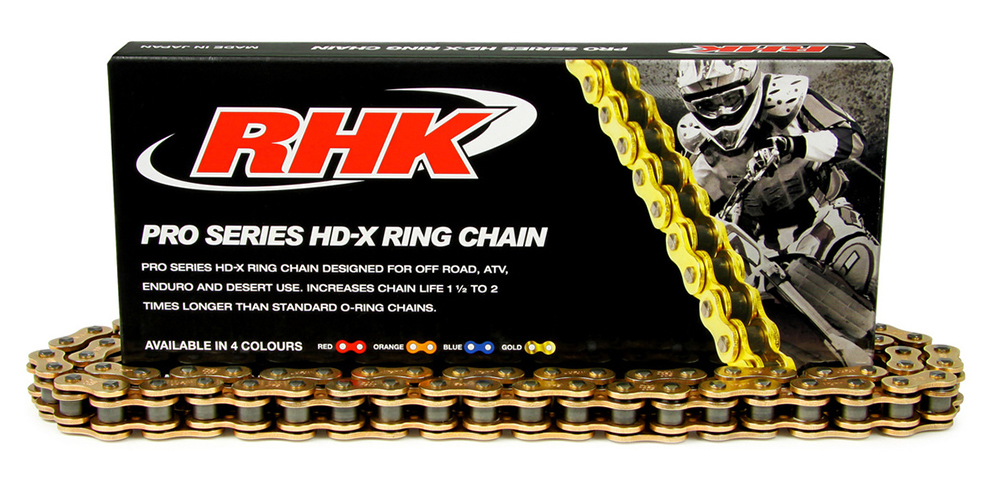 HD-X ring chain designed for off-road, ATV, Enduro, Desert & MX racing use.
Increases chain life 1 1/2 to 2 times longer than standard O-ring chains.
HD-X rings reduce friction by up to 40% because of smaller contact.
Ultra-narrow, lightweight features lightning holes to reduce weight whilst dissipating heat without sacrifcing strength.
Large diameter heavy-duty pins, chromium carbide treated strengthen the chain, reduces fatigue and increases lifespan.
Shot peened, heat treated alloy steel side plates give maximum tensile strength and impact load resistance.
Tensile strength of 8,500 lbs.
Available in 520

_____________________________________________________________________________________
JTR are proud to distribute RHK.
Check out their full range of lightweight, high performance chains here.

---
Leave a comment