Motoz Adventure Tyres
Author: Rhi JTR Date Posted:29 April 2020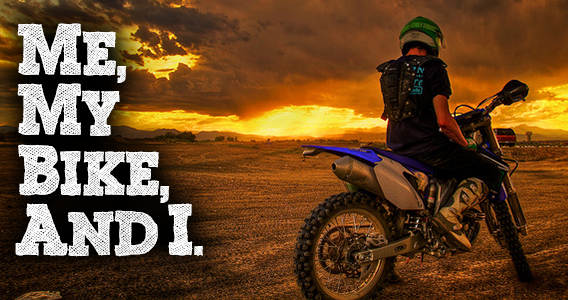 Isolating with your bike? Looking for modifications you can do to your ride before your freedom returns? Stay with us for the next few weeks where we'll be showing you a number of branded, high-quality products that you can fit at home, which will make a different to your bike, your style and your riding experience.





Motoz is the craft beer of tyres, made by people with passion for their product, and made for riders who appreciate unique tyres of high quality.

Motoz is an Australian owned company who specialize in Motocross, Adventure, Desert and Enduro tyres. With everything designed and tested here on Australian soil, you know you're going to get the right tyres for our terrain. It doesn't matter if you're racing motocross or just cruising through the bush, Motoz will have the right tyres to suit your needs.

Based on the popular Tractionator Adventure, RallZ is the most aggressive off-road adventure tyre in the Motoz range. Its DNA is part desert race tyre and part long distance adventure tyre.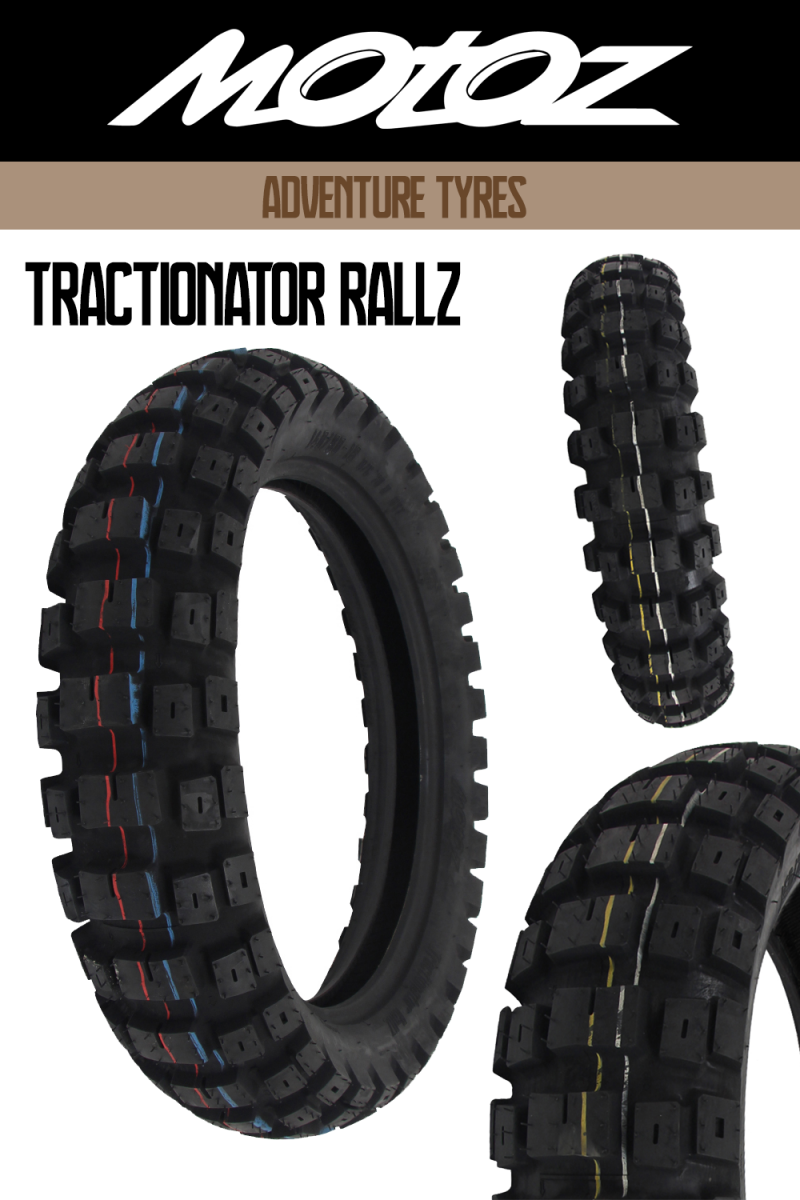 Tested and Proven construction and compound for adventure and rally use.

Self-Cleaning and Self-Sharpening tread pattern gives excellent predictability and power delivery.

Designed in Australia for dependable performance in a wide variety of conditions without the need to change tyre pressures between off road and on road.

Excellent choice for conditions from outback desert to coastal forests and fire trails.

Hybrid compound with Silica for optimum grip in mud and snow.

RallZ also available in range of Tube Type Adventure sizes for light weight adventure bikes.
_____________________________________________________________________________________
If you've got the right bike, got the gear, got the GPS; these tyres are designed to get you anywhere on the globe and back home again. Long mileage, serious traction and smooth transition from pavement to gravel to dirt, the GPS does it all.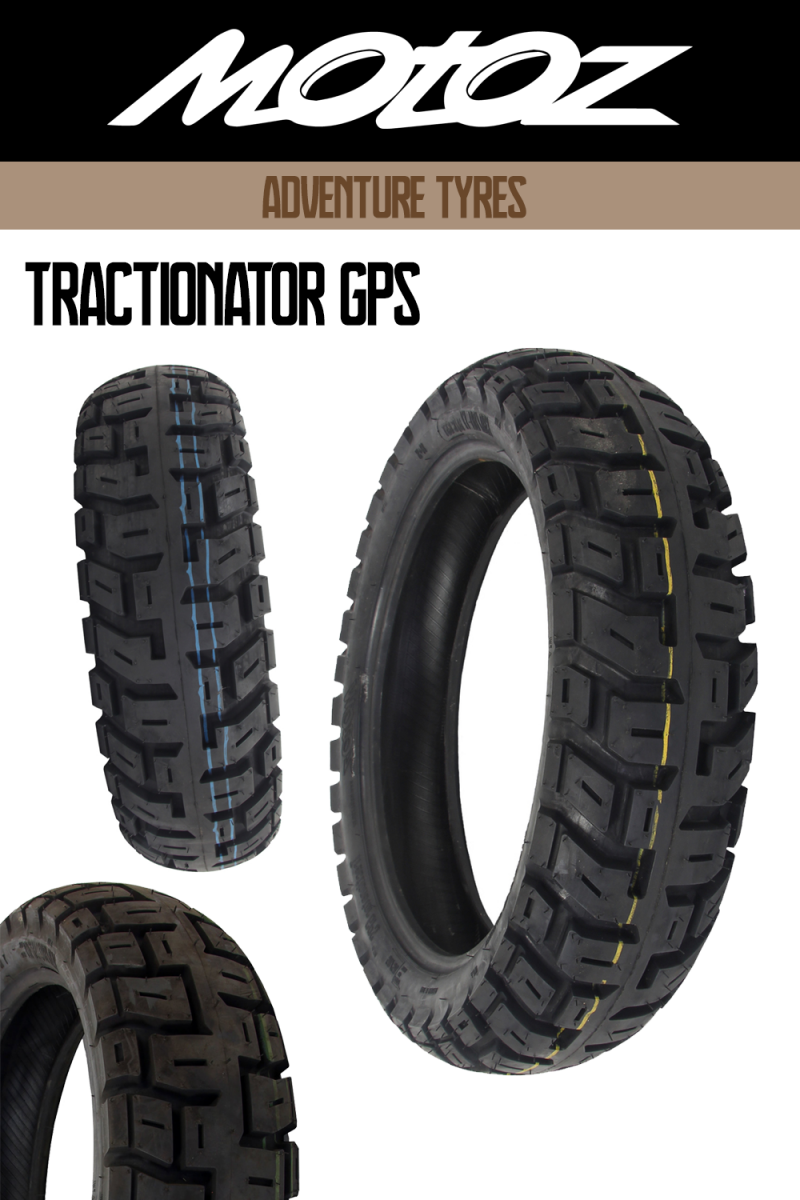 Reversible rear to suit the rider's needs – either 50/50 or Mostly Off-Road.

In 50/50 direction the GPS is a well behaved street-able tyre with smooth cornering transition from centre to cranked all the way over.

Mostly Off-Road direction the aggressive straight line hook-up and cornering drive is engaged for better off-road traction.

Stronger carcass construction than other 50/50 adventure tyres provides world class performance with a high resistance to punctures

Deeper tread than most adventure tyres.

Unique Hybrid compound with Silica for long mileage and optimum grip in mud and snow.
_____________________________________________________________________________________
Claiming to be 25% stronger than most other adventure tyres due to the extra strong carcass and having an ultra deep tread, the Tractionator Adventure will outlast and outperform just about any other tyre on the market. Available in a wide range of sizes from 17" to 21", there's no excuse not to try a pair out and put them to the test!
_____________________________________________________________________________________
JTR are proud to be the exclusive Australian wholesale distributor of Motoz products.
Check out their full range of products here.
---
Leave a comment